It is important to make sure that we have purchased the right educational toys for our students. Good toys can boost the intellectual condition of our children. With proper toys, it is more likely for toddlers to obtain educational values through exciting ways. Specific education toy can be used to target specific skills and abilities at certain age range. We should be aware that giving overly complicated education toys for toddlers could cause frustration and reduced motivation. Parents love to think that they have very smart toddlers; but it is important to be realistic about the intellectual capacity of our children. When choosing educational toys, it is important that we do it the right way. There are guidelines that we need to follow, so we could stay on the right path.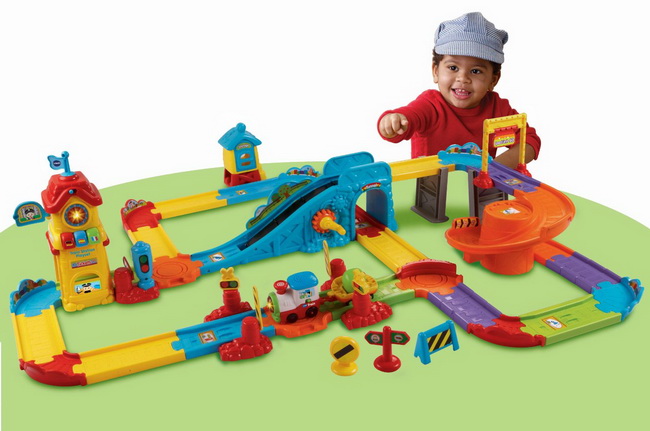 Babies can't do much intellectually and physically, however, we could still stimulate their growth. Toys with bright colors and high contrast patterns can easily capture their attention. From birth, babies are already able to see colors, but they may have problem distinguishing between tones. Proper educational toys should help them to achieve this. Contrast and bright colors, such as white, black, red and blue can help babies differentiate patterns and shapes. Babies spend much of their time on the back, so we could hang brightly colored objects over the crib. We could change the toy every week; so children could become more familiar with changes in patterns and shapes. Some toys could also have music to help improve the audio performance of children.
For babies between 3 to 6 months, we should choose toys that already accommodate the movements of legs and arms. At this stage, children often grip onto many things and they could also try to experiment, but putting objects into their mouth. Rattles can be seen as educational toys, because they provide sensory stimulation and promote motor development. Because many toys will end up in babies' mouth, we should make sure that they are non-toxic. Some of these toys are actually chewable and can help to improve the jaw motion of babies. We could also provide toys with buttons that produce lights and sounds to get babies interested. At this stage, babies also improve their motor skills, so we should make sure that babies are able to kick, pull and hit freely, by choosing spacious crib.
Between 6 to 12 months, babes have improved leg and arm movements. They should start to move around by scooting, crawling and pulling. By 12 months, babies should be able to stand on their own and in some cases, they start to walk. Babies also have improved intellectual capability, so we could provide them with wooden blocks. It means that babies can bang together, throw, knock down and stack these blocks quite easily. Motor skills will be developed even more, so we can choose toys that encourage movements. Some toys could encourage children to know more about textures. Once babies have learned to sit up, they should enjoy rolling balls and we should let babies chase the balls, so their movement can be fully encouraged.