Some travel for adventure, some for leisure, some for religion and some purely for meditation and for seeking some quality time for rejuvenation. Talking of meditation and rejuvenation, what could be a better than Yoga, right? Originated in India, this age old practice is gradually taking the world by a storm. Paving way for holistic health and fitness around the world, Yoga, its enthusiasts, and benefactors demonstrate perfectly how even sparing out 15 minutes a day for yogic exercises can do wonders to your body worth 15 years. If you too have been looking for like minded yoga practitioners, and want to go for a rejuvenating holiday, then there are some wonderful Yoga retreats in the world, which are great beautiful as well as a lot peaceful.
So here is a compilation of the world's most gorgeous yoga retreats that are not just a delight to look at, but even are heartwarming to stay for a couple of days, practising meditation and yogic exercises. The result– a new you!
Shreyas Yoga Retreats, Bangalore, India
Situated in Bangalore, Karnataka in India, Shreyas Yoga Retreat is a high class yoga retreat. A member of the selective Relais and Chateaux group, it facilitates the luxury of five star inns with the soothing quality of Ashtanga and Hatha styles of yoga. They offer quiet retreats, meditation sessions, ayurvedic medicines, organic farming, and so forth. The veg menu which has the delectable food, freshly picked from their organic farms is an added goodness to this yogic package. So start looking for the Delhi to Bangalore flights and make full use of this retreat.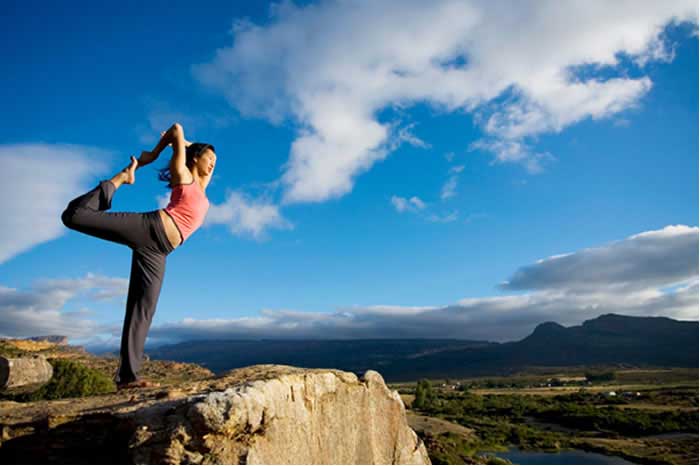 Anahata Yoga Retreat, Golden Bay, New Zealand
The Anahata Yoga Retreat is located on top of a mountain in New Zealand's Golden Bay, with year round exercises and a range of hotel choices. The emphasis here is on Satyananda yoga, which draws upon the acts of Hatha, Raja, Jnana, Mantra, and Bhakti. You can camp outside in a tent, share a space with other yogis, or splurge on the the private straw bunch round house with ethereal views of the landscape. Luxury or fitness, whatever your purpose of visiting this place is, one thing is for sure– inner peace!
Kamalaya Koh Samui, Thailand
Kamalaya offers individualized yoga programs and group retreats, and if you simply want to squeeze in a class or two between your beach lounging sessions, then you can easily do that as well. Yoga packages at Kamalaya incorporate full meals and lodging, an individual health consultation session, daily classes and exercises, and full utilization of the resort's steam cave, swimming and dive pools, and wellness centre.
Yoga Barn, Bali, Indonesia
The island of Bali in Indonesia has various yoga retreats to suit distinctive tastes and preferences of visitors. Of them, the Yoga Barn in Ubud is amongst the most famous in this country. Its programmes range from Yin yoga and Vinyasa flow to ecstatic dance. Classes are held in studios with thatched rooftops and mud-walls. Their joint efforts with Bali Spirit gives budget stays, while the Ubud Aura Retreat Center offers luxury retreats.
Cal-a-Vie, San Diego
The yoga programme at Cal-a-Vie is assorted and intriguing. Their fitness menu offers daily calorie-burning morning climbs, Gyrotonics, a double sized outdoor Olympic pool, metabolic conditioning and strength training. The retreats also incorporates daily massages and food menu, prepared exclusively as per the guest's dietary inclinations.
These yogic retreats around the world define luxury, peace, and rejuvenation, altogether, in the best possible manner. So when are you going?