Find out in this guide the best browsers alternative to Chrome on Android available for download.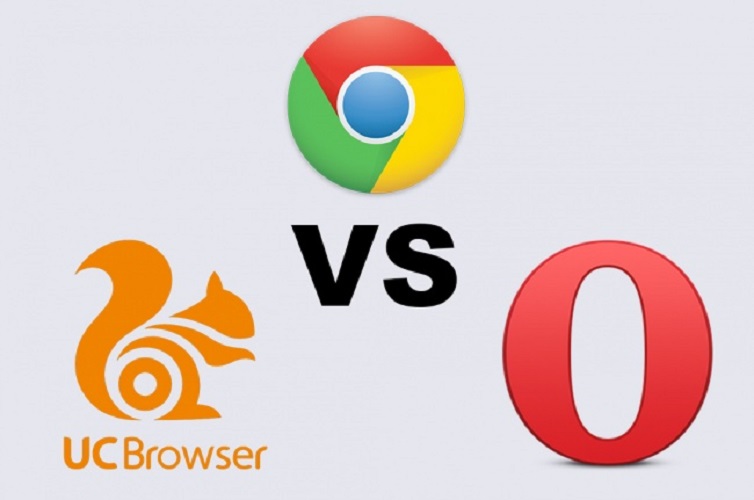 Chrome
One of the most important choices on every mobile device concerns the web browser. Choosing the right one is fundamental in several ways. Ease of use, speed, and correctness of results, IT security, privacy but also reduced data and battery consumption. There are several aspects that can influence our choices and make us opt for one solution or another. Let's see what the best browsers for Android devices are.
On Android devices, you will often find Google Chrome as the system browser, the browser included in the Google suite of apps pre-installed on the system. This browser is fast and practical, but it lacks much of the functionality that you can take advantage of in the PC counterpart (for example, there are no extensions). Instead of using Google Chrome, you can rely on alternative browsers, just as fast and full of features that no longer make you regret the browser offered by Google.
Opera Mini
In the history of web browsers, Android Opera is a pillar. And it has been continuously updated over the years to always have new features. Such as the ability to save favorites and manage them in a very fast way (just a button), energy-saving options and a nice user interface. There is also the Opera Mini Browser version if you want a solution for saving data without affecting the quality of navigation. Both browser versions of Opera have their corresponding beta which can be downloaded to view likely future improvements.
This browser has an innovative interface with the main buttons at the bottom, customizable home screen, integrated search engine, a system for saving consumed data (useful when using a data offer away from home) and a blocking system for unwanted content. It takes up very little memory space, so it is the best browser for those who have an Android device that is no longer young and want to surf the Internet without slowing down.
UC Mini
UC Mini is one and the most downloaded browsers for Android. This is because it offers an incredible range of features for free. For example, there is an ad blocker, night mode and data saving. And there is also the possibility to manage and set the gestures to be carried out within the browser to carry out searches more quickly. There is also the Facebook mode, useful for speeding up the loading of the social network.
Among the best Android browsers, we could not even recommend UC Mini Download, especially when it comes to how to quickly navigate on your robot smartphone. The main pro of this browser is the content preloading system on cloud servers. This allows for significant savings in battery and data traffic. To try this browser, you can download it from the Play Store.
As for the functions, UC Mini is provided with the following specifications: Intelligent Download, which reserves the possibility of starting a download interrupted by the exact point where the interruption occurred; blocking notices on the main websites; data compression, so as to guarantee a high browsing speed and a reduction of the Megabytes consumed; It helps to download Vidmate Apk from third party websites. Facebook mode, which ensures a good speed of loading pages even in case of slow connection.