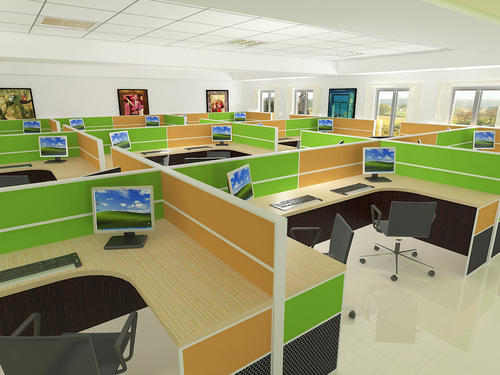 These days, the government is trying to support innovators and aspiring entrepreneurs alike to do their business. They are provided with soft loans from various financial institutions with easy repayment facilities. What every entrepreneur requires to start a business is an office. But searching and hiring professional office space that is perfectly suitable for the business and meets both the budget and specific needs can be really tough and time-consuming. The web is the best place to undertake thorough research. With the right information and using the most appropriate tools and resources, it becomes much easier to select the best available coworking space.
Four essential tips to select Co working space in Delhi
Calculate the required space: The fact is that office space at premium locations have become dearer in the last few years due to rise in property prices in Delhi, the country's capital. Hence, when searching for an office space, the thumb rule will be to budget for around 1,000 sq. ft. for every 6-8 employees. Using this formula, it becomes easier to accommodate every employee. It also depends upon the room's layout.
Being considerate of employees: It is necessary to find out where the employees reside and accordingly find out an office space that is convenient for them to reach without much trouble regularly. The right location of the office will make sure that there is negligible absenteeism among employees. This way, it becomes possible to retain more talent, future and existing.
Sharing the office space: Startups and those who are still struggling to make profits, enough to pay huge rents and bear expenses can plan to go for shared office space. Coworking spaces have become common these days and also are found to be affordable when compared to hiring full-fledged offices. These are the best bet for new entrepreneurs to lay their foundation and have a solid base. It is also a wonderful idea if the person is having a tight budget and requires low-cost arrangement. Depending upon the specific sharing space, it is possible to rent out various types of working spaces, ranging from comfortable individual desk, whole meeting rooms to team friendly setting.
Negotiable deals: No specific hard and fast rules exist when searching for rental office space. For example, shared office spaces are quite inexpensive and can be borne easily by any new entrepreneur has plans to make it big in the industry. It will be useful to negotiate the rent and to avail the best deals and plans to suit the business. Rent of the office space can be negotiated somewhere between 5-20 percent below actual price. There are chances of grabbing the best price and deal.
The virtual office in Delhi does offer the entrepreneur with all his office space requirements, ranging from customized to fully furnished spaces. Doing a thorough search can help to find the right fit for the business and help it to grow and develop in leaps and bounds within a short time frame.