Presently, mostly mothers are working. It is necessary because level of competition is increasing day by day. In that case, you have to earn more for the better future of your child. It is true that being a mother, it is very tough to leave your small kid but for her/his future you do this many times. Small kids are like plain canvas. It is up to their parents to make that canvas beautiful. But, if both mother and father are working then what is the solution that time? Mother toddler program is one of the most useful ways to beautify that empty canvas without ruining its base.
What is mother toddler program?
In the early age, kids have amazing capacity to learn new things rapidly. These mother toddler programs are like a big relief for working ladies who wants to make their kids to learn new and creative things before going to pre-schools. This is like a first but important step for the educational journey of a kid. These programs are the best way for the parents to explore new things with their kids. This amazing program includes the kids from the age group of 9 months to 2 yrs.
Why choose mother toddler program?
Mother toddler program is the exclusive concepts for India. It is accepted by the people all around the world due to its usefulness. Still, many people are doubtful to choose this amazing option for their toddlers. No doubt that this program is must for toddlers to learn new things in their early age. Including this, MTP (mother toddler program) has uncountable benefits:
This program included the toddler's mother. With this, toddlers learn new things with lots of fun. By fun learning, you can discover new talents of your small baby.
This program can make the thread of bond stronger between the baby and mother.
This program is helpful to increase the intelligence of the baby by various activities.
This program is capable enough to unlock the hidden talent and imaginations of the toddlers.
Mother toddler program is like a preparation for pre-schooling step. Small kids can learn tiny but useful things during this program.
This program is helpful to bring out the best of toddler and mother.
Useful activities in MTP (mother toddler program):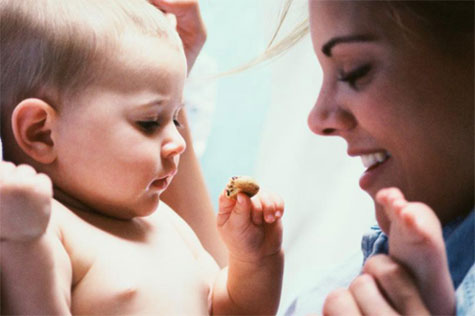 Toddlers are more curious and energetic than other age groups kids. Toddlers want to learn new things every day. To keep their energy level in the mind, these programs have various kinds of curriculum activities like:
Music and dance
Art class
Drama, storytelling and puppet shows
Baby yoga
Baby master chef
Complementary educational session
Parents just want best education for their kid. In this program, your kid will have overall development whether it is social, physical, emotional or intellectual. Through this program, your child can learn new things without losing his innocence, creativity, happiness and imaginations.