Both of these courses provide different project management frameworks and knowledge on how to manage projects.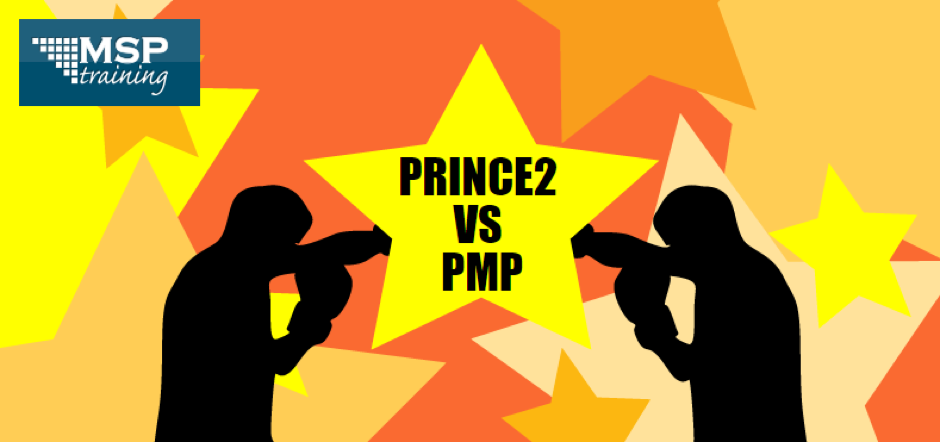 The approaches to project management that PRINCE2 and PMP provide offer different advantages and can be used in different aspects of the project management industry.
What is PMP?
In the red corner stands the mighty PMP training (Project Management Professional Certification) which is a qualification program provided by PMI (Project Management Institute). These PMP certifications are used by many industries as a standard requirement for project management and allows the holder to work with various methodologies that are used in any industry.
By learning PMP a holder can increase their salary and also learn a wide range of project management techniques that can be used to become a successful project manager.
What is PRINCE2?
In the blue corner lies PRINCE 2 training (PRojects IN Controlled Environments) which is a process based project management method that's used to deliver successful projects. This certification is used by the UK government and can provide holders with the knowledge required to work in a project management team.ki
Anyone with a PRINCE2 certification will know how to approach project management, what roles and responsibilities each project member is tasked with and also how to create a project that meets its goals.
Benefits of PMP over PRINCE2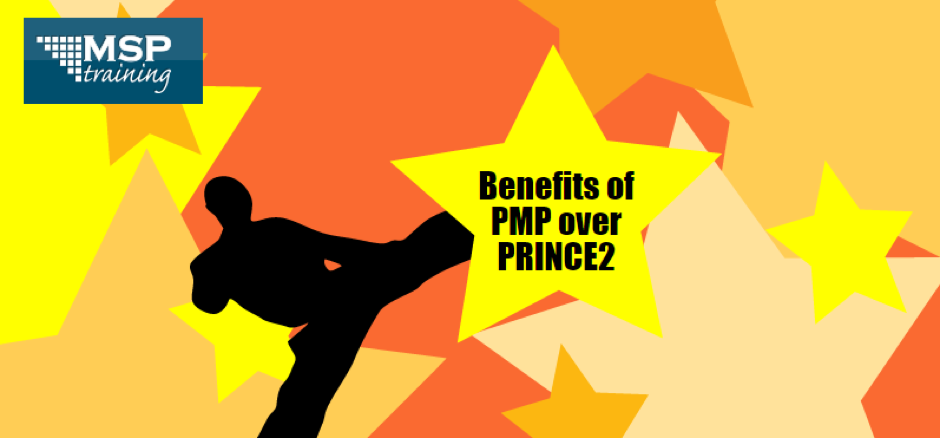 Higher Salary Opportunities – Certified PMP holders receive more pay rises.
Employment Prospects – PMP is the world's most popular project management certification and is recognised by employers worldwide.
Business Opportunities – By gaining a PMP certification you will have gained access to new contacts and clients due to the fact that PMP is known worldwide and will be recognised by employers and clients.
Benefits of PRINCE2 over PMP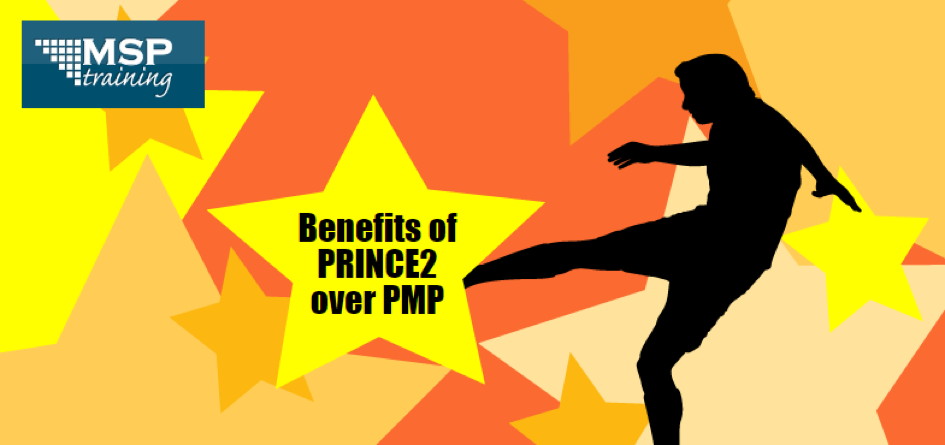 An extensive knowledge of project management that can be used in any project
Earn an in demand qualification that is highly sought after
Learn how to work in a project management team and benefit any organisation
How do I maintain PRINCE2 or PMP credentials?
For PMP certifications you will need to 60 PDUs or Professional Development Units, every three calendar years. PRINCE 2 Foundation doesn't need to be renewed but the PRINCE2 Practitioner certification is only valid for 3-5 calendar years. Holders of the PRINCE2 Practitioner certification will have to pass the PRINCE 2 Re-Registration exam 3-5 years after passing the PRINCE2 Practitioner exam.
Is there any advantage to taking both PRINCE2 and PMP?
PRINCE2 and PMP certifications focus on the project management industry but both are different and provide several unique advantages.
PMP teaches holders how to manage a project and its delivery whilst PRINCE2 focuses on processes and framework which are used to create a project. Due to this it's advisable to take both certifications as together you will learn more about project management and gain the skills required to become a project leader.
Overall conclusion
PMP and PRINCE2 together can provide you with the skills required to become fully qualified in project management, holders of PRINCE2 and PMP will benefit from the skills and knowledge that these two certifications can provide. Companies like MSP Training have an array of courses and all the information you may need to choose the right one for you.