Keyword is a word which helps a web page to be discovered by search engines. Keyword research has great importance for success of any website. Keywords are those words which people use in search engines to find something. Search engines use keywords for ranking the websites. Necessary keyword research should be conducted to increases possibilities of high ranking.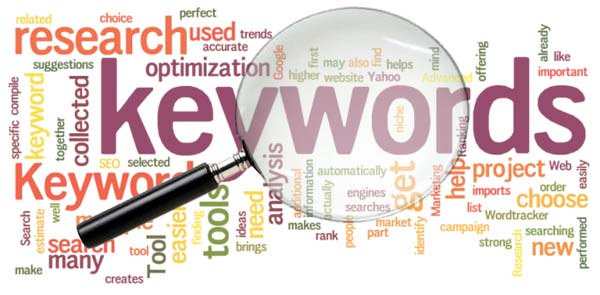 Keyword and SEO:
High ranking sites get high traffic and there are numerous ways to increase ranking. But the most appropriate tool is search engine optimization or SEO. Mostly SEO strategies prefer keyword research for better rankings. So, researching keyword is beneficial both for increasing traffic and getting higher rankings.
Relevancy:
Your work for keyword research should focus on discovering keywords related to your niche. Relevancy is important both for search engine ranking and likings of end users to get better conversions. If your keywords are irrelevant, you will gain no any traffic even your site will remain invisible for search engines.
Search Volume:
Remember another side of keywords. Select those keywords that are generally searched by searchers. Google Ad Words and equivalent tools can be utilized to know keywords density. Also consider specified location and language to acquire search volumes of selected keywords. Reduce keywords having unsatisfactory searches.
Convert Rate:
Keyword research demands assurance to get those words which are highly used by searchers. Long-tail keywords often attract more traffic. Download software, visit our business and buy online are commonly used keywords. More than two words are preferable because they are specific in sense. Long-tail keywords increase chances to convert.
Ranking:
Most focusing criterion is research the keywords for a purpose to have high rankings. Your higher rankings enable search engines to look your site first. So, focus research to find such keywords that can achieve high ranking in search engines. Your research should revolve round those competitive pages which are using same keywords that you select.
Another simple technique you may choose is to put selected keyword in search bar for matches. If search results are below 30,000 your selected keyword can get high rankings easily. Lower competition enables higher chances to achieve better rankings.
For some popular keywords, you need more spending to get better rankings as higher difficulty level requires SEO expertise to compete. But all spending you will overlook to achieve constant higher ranking that comes with high regular traffic.
Word tracker tool is also accessible to select appropriate keyword and to know popularity of that keyword. Market Samurai is another free tutorial for SEO keywords research.
Keyword research is not like home work for single day. Research requires continuous pains to survive. Previous and currents trends are also to be focused. Keyword research demands expertise and it should be conducted under custody of experts.