The online strategy that you follow in order to market a business plays a crucial role in determining its success. Out of all the strategies that you follow Search Engine optimization is considered the foremost of them. By having a website search engine optimized you will be able to achieve a higher ranking for it and increase its viewability. Many business owners also hire some SEO Specialists in order to perform the SEO of their business website in an effective manner.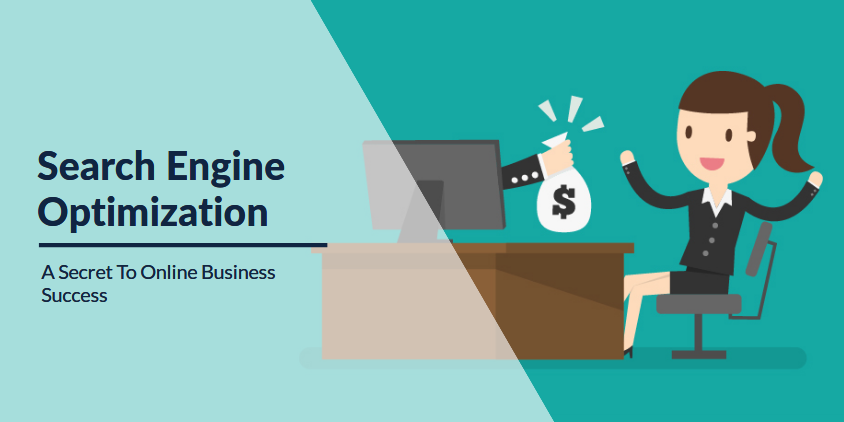 In this article, we will showcase some of the points which validate the fact that SEO is important for the success of a business online.
SEO Increases The Visibility of Your Business
The purpose of a business website is to reach a wider range of online audience. In order to achieve this, SEO is considered really important. By appearing in the top search results you are increasing the possibility of your website getting clicked through. If your business site consistently features in the top search results this means that you are giving enough opportunity to your customers to view the products and services offered by your business. You never know what type of search keywords will be used by the people who search online. In such a case, you must make sure that your website has been optimized in the best possible way.
A business website that displays consistently in the search results will able to win the trust and loyalty of its visitors.
Generate A Good ROI in Advertising Through SEO
All the SEO efforts that are made from your end will reward you to a very high rate when compared with other forms of advertising. The best part about SEO is that it will enable you to advertise the products and services to people when they are in search for it. By this, you will be able to target your customers in a better and efficient manner. Like other advertising strategies, over here you are not forcing them to have a look at your product and services. By this, the possibility of a customer availing your products and services will be extremely high.
SEO Makes Your Business More Credible
When your business website is able to achieve a higher ranking in the search results, it will be able to create a positive and trustworthy image in the minds of your visitors. Moreover, when a website is ranked higher on a popular search engine like Google, there are no other efforts that are left to be done from your end. Along with this, another important point that can be added is that people nowadays don't have much time to explore each and every website. In such a situation, they would tend to click only on the websites that appear first in the search results.
Generate More Business Traffic
You cannot think about making profits from your business website until and unless the website brings traffic on it. It is one of the first and important steps that needs to be performed in the best possible manner. Firstly, you need to target the audience that your business products are best suited to. By generating leads you will be able to get a general idea about the response your site is getting. When visitors come to your website one thing is sure that they have some sort of interest in the services that are offered by you.
Have A Better Understanding Of Your Customers
Google offers a superb tool called 'Google Analytics' that will give you all the necessary matrix and data. These will be very beneficial in having a better knowledge about your customers. All the information that ranges from the content searched by your customers, the technology they make use of, time of the day when there is a rise in traffic and much more. This information with helping you in forming a well-planned strategy for your business.
In The End
From the above points, I hope that you have a clear idea regarding how beneficial SEO will be in the online success of your business. There is no harm in hiring an Affordable SEO service that will take the entire burden off your shoulders. By following a well-planned strategy for SEO you will be able to take your business to newer heights.
About Author:
Lauren McLaren was born and raised in Australia. She is working for Digital Muscle, providing Affordable SEO Services in Australia. She's hardworking, competent and trustworthy. Her role within the company is to manage a team of SEO Specialists. In her spare time, she loves to read, cook and watch movies.