In case you consider yourself an active adventurer, and you are looking for the next destination, why not go to Thailand and learn the art of Muay Thai sports? Regardless if you are a professional fighter or a beginner, there are travel goals and programs that will suit your preference. Furthermore, the packages will mostly consist of sightseeing opportunities that provides a perfect mixture of culture and fitness.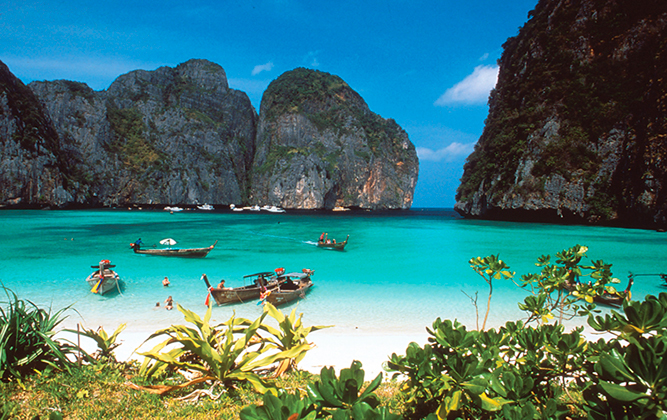 Places to Travel in Thailand to Learn Muay Thai
Muay Thai is amassing popularity all over the world. The combat sport is not only becoming more popular among the male population but also on women. In case you are planning to learn this combat sport, the best way is to travel to Thailand where it originated. Here are some of the places in the country where you can learn martial arts.
Bangkok
Bangkok is the capital city of the country, and it is absolutely one of the best places where you can learn Muay Thai. There are spectrums of choices when it comes to the types of training camp in Bangkok. You may choose the gym depending on your skills, budget, and travel goal. You will not feel unsatisfied with the choices of gyms in this part of Thailand. There are also wide ranges of destinations that will satisfy even the picky travelers.
Chiang Mai
For those who are looking for place that is not too distracting, Chiang Mai would be a great travel destination. There are package deals that are offered at a very affordable price. For a small price, you will be able to receive accommodation and training. There are also private Muay Thai sessions that you may enjoy but at a higher cost. For those who love the outdoor adventure such as hiking, and camping, this should be your destination.
Pattaya
Pattaya is a Thailand region that is notorious for its sex trade; however, apart from that, it is also known for its beaches and parties. Pattaya is a place to train Muay Thai while you are enjoying your holiday. The sessions in the local training camp are offered at about 250 Baht. There are premium gyms that cost 800 Baht for every session. Running along the coast of the beach is a great way to warm up before completing the demanding exercise of the combat sport.
Phuket
When talking about the beach, Phuket is one of the best choices. Located at the southwest portion of Thailand, this place is surrounded with Muay Thai training camp and resorts. It is the perfect opportunity to enjoy the pristine beaches of the country while learning the combat sport. However, in case you have a restricted budget, you may find the cost of the gyms in this province a bit expensive. Regular combat sport session will normally cost 500-700 baht as opposed to the average cost of 200 baht.
Looking for the best destination in Thailand to learn Muay Thai at suwitmuaythaigym.com will depend upon your personal preference and your travel goals. You can guarantee that there will be a place in this country that will suit your needs.