In the southern part of the Philippines, there is an island entirely coated with green palm trees. This island flaunts the best waves and water experiences in the country that attracts many surfers and tourists around the world.
Siargao is not a spot in the ocean, but a peninsula that is about a hundred islands that belong to the province of Surigao del Norte. It consists of nine towns settled out for over 437 kilometers squared. Just imagine how many wonders it can offer in such a wide area. Below is your guide for must-dos and must-visits if you want to explore this piece of heaven. Check them out!
Seize the Cloud 9
Of course, surfing tops the list when we talk about Siargao. Most of the tourists visit the island to play with its consistent, huge waves. The top attraction is the Cloud 9 which is popular for its hollow and thick tubes. However, the experienced surfer only can take on Cloud 9.
But if you are still trying to learn the basics of surfing, you can ride the smaller waves located in the west of Cloud 9. Also, you can schedule your travel between April and May since the waves are quite smoother during these months. P
Plus, there are tutorials offered if you're a first-timer so you can also enjoy the waves.
Conquer the Bucas Grande
Bucas Grande or also known as Sohoton Cave Natural Park is another spot you should visit in Siargao if you want some adrenaline rush. But before you can explore the Sohoton Cave, you have to swim first. During swimming, you will meet twin caves that are truly fascinating on the other side of Bucas Grande.
The twin caves are known as Crystal Cave that features rock structures with glowing crystals, and the Bolitas Cave which resembles male genital. After the caving adventure, you will experience cliff diving from a 20-feet-high cliff.
However, Bucas Grande is available only when tides are low since the entrance of this cave is half -sunk in water.
Hop Between the Islands
You can do so many things when you're on this island, but one of the most famous activities you should try is getting off this island and experience island hopping around Siargao. Three attractive islands will entertain you during island hopping; the Guyam Island, Naked Island, and Daku Island.
Further, Naked Island is a sandbar that shifts its shape when the tide changes; Guyam Island is an islet covered with numerous coconut trees; and Daku is an island that is known for seafood lunch and drinks.
Biking Tour Adventure
If you want to explore Siargao Island by land, you can do it through biking. For only 7 USD, you can rent a bike and explore the elegance of Siargao. Also, you can meet the hospitable people of this island, experience their local way of living in the villages, and converse with them too.
You are free to choose your biking adventure, but you have to make sure to stop by at some of their local eateries in the area since they are sure to meet your cravings at a minimum cost. Remember to enjoy the lovely route you are tracking.
Dive Under Taktak Falls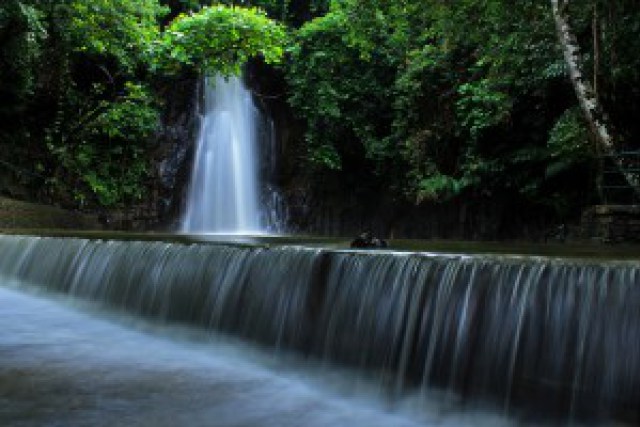 For travel enthusiasts or even first-timers, it is probably not enough to just visit the famous places or trying their common activities. You should be taking a step further, and look for what's unique around that destination.
Consider taking a day-long adventure towards the north of the island and try Siargao's only waterfall, the Taktak Falls. You can experience tree jumping, cliff diving, and conquer the peak of the falls while taking a relaxation from surfing or wandering around the island.
Takeaway
Siargao is known worldwide for its surfing spots and clean waves, but there is more to this charming island. You can experience tree climbing, cliff diving, or island hopping. You can ask assistance from stores like Luggage Online to help you pack your travel needs.