Like any major public sector industry in the country, the IR requires some sort of organization to function efficiently and without any hitches. It is the largest employer in the country, with nearly 1.4 million employees. This figure also makes it the world's eighth largest employer.
Its task is simple to carry passengers and freight all across the country, every day without causing any problems. However, we must consider the volume involved; the IR carries nearly 8 billion passengers annually and more than 1.2 billion tonnes of freight. One singular organization cannot handle this much load and still function smoothly. It was decided in the 1950s by the government that they should split the IR into zones for better functioning.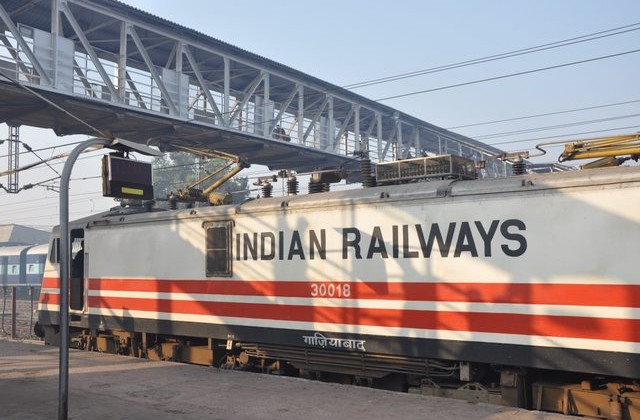 Initially, the zones were a merger of various state-owned railways and there were 9 of them. But as of March 2016, there are now 17 railway zones. These zones function autonomously and control trains that originate from the area. The zones pull in combined total revenue of nearly 30 billion dollars annually. Some of the more popular zones and a few statistics on them are:
• Northern Railways: The Northernmost zone of the IR, it is headquartered in Delhi, and its origins go all the way back to 1859. It is the biggest in terms of railway route, with nearly 6700 kilometres of track running through it. It pulls in annual revenues of more than 1.4 billion dollars and carries more than 680 million passengers in a year. The most number of stations are spread across this region, more than 1100 stations lie in the Northern Railways.
• Central Railways: One of the first railways, with having the distinction of operating the first passenger railway line in India, from Mumbai to Thane on April 16th, 1853. It is also home to a UNESCO world heritage site, the Chhatrapati Shivaji Terminus, which is over 150 years old. This region is also the busiest and carries nearly 1.7 billion passengers annually. With revenues of 1.3 billion dollars a year, this also makes this region one of the biggest earners for IR.
• Southern Railways: The Gateway to South India, and one of the original 9 zones, it was operational from as early as 1853. It is headquartered in Chennai Central and has the second longest track length running through it, with 6400 kilometres of track. It also pulls in revenues of 1.3 billion dollars annually and carries nearly 400 million passengers.
• Western Railways: One of the busiest railway zones in India, with over 1.8 billion passengers using the WR annually. Some of its stations such as the Surat Railway station are extremely busy nearly 160 trains pass through it every day. There are more than 1000 stations present in the region. It also has its origins dating back to the mid-1800s, making it over 150 years old.
Indian railway inquiry seat availability, for travellers who are interested to visit, can be found on the IR and other private tourism websites like IXIGO. Along with various travel itinerary and information like seat booking, arrival timings and PNR status check can all be done on these websites.