Delhi is the capital of India and has plenty of opportunities for ambitious people. But what is more exciting about this city is its charm. A lay man might consider Delhi as a jam packed city, full of traffic and work load but if you are an adventurous being, you can find Excitement and adventure right in the same packed city.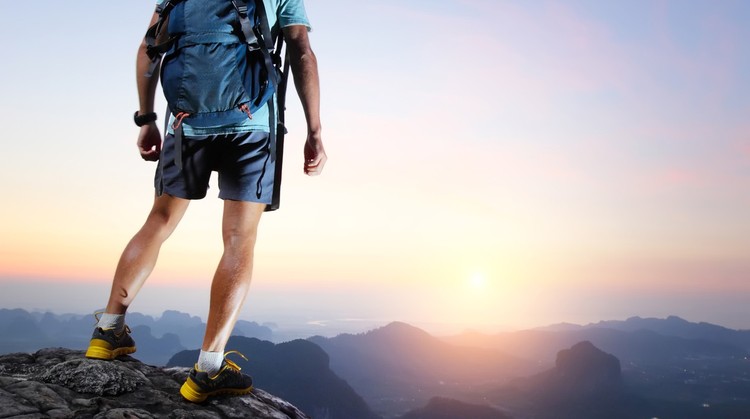 No matter how many files are piled up on your desk in office, you can always create time you're your adventure if you have the right ideas. Who says that you have to go to the other corner of the country to enjoy adventure when you have Trekking near Delhi options open on your plate? You just have to explore a little and the sky is the limit!
Nag Tibba
One of the most popular treks near Delhi, the Nag Tibba peak mapped in the Tehri Garhwal region of Uttarakhand. The trek over the weekend witnesses growing footfalls, and caters splendid views of Bandarpunch, Gangotri, Swargarohini and Kedarnath mountain peaks. What make this a perfect first trek are the relatively smooth routes etched along mountain. Dense Deodar forests blanket this hill. The plush meadows hide patches behind the sites of this route act as tranquil camping sites.The place is just 347 kilometres from capital and is writhing visiting.
Benog Tibba
Snuggled inside the Benog Mountain Quail Sanctuary in Mussoorie, this trek on Benog Hill is off the beaten track. Galloped with steep slopes, the mountainous terrain is also packed with camping sites. So, in case bonfire with friends is on your mind, Benog Tibba trek will leave you enthralled. This adventure trail also passes in vicinity of Kempty Falls, one of Mussoorie popular waterfalls. Northern face of Benog Tibba is home to the 'Ghoral': a rare mountain goat on verge of extinction. The forest goes denser with ascent, and caters stunning panoramic vistas. The trails running across give sufficient challenges, with quite difficulty levels ranging from easy to moderate. This spot is just 300 Kilometres from Delhi and you can visit here on weekends. Just leave on Friday night, spend Saturday night and more than half of Sunday in this lush green spot and back to Delhi by Monday Morning!  Indeed, a crisp and spicy trip it would be!
Kasauli
Be it the leisure backpackers, nature lovers or the adrenaline enthusiasts, Kasauli holds something for everyone. You can visit this colonial hill station in Solan district in Himachal Pradesh. If you love trekking then you can easily indulge in trekking activities at Kasauli. The place is filled with outstanding sites and beautiful spots. It is situated about 1,900m above the sea level. The sleepy hill station caters a wide range of treks that differs from easy, moderate and challenging grades.  Talking about these treks, Kalka, Garkhal and Jabli are some of the outstanding treks that should not be skipped while trekking in Kasauli. The hill station is just 287 kilometres from Delhi.
Conclusion
So, what keeps you still thinking when you have so many options for your adventure? Don't miss out these spots for ultimate pleasure and glee.