Italian cuisine is very diverse, and each region features its iconic dishes. Sicily is not an exception. It offers a plenty of dishes, which almost impossible to find anywhere else in the country. The Sicilian cuisine was formed under the influence of the Arabic and Greek culinary traditions. So, each nation has brought its own features to the Sicilian cuisine. Thanks to the Arabs, Sicily became a place of appearance of the famous pasta. On the other hand, Greek domination was marked by the appearance of olives, wine and ricotta.
Natural conditions of the island (sea, mild subtropical climate and extremely fertile soil) have also played an important role in the formation of the Sicilian cuisine. That's why it consists primarily of seafood, fish and vegetables. Of course, you can find some of the dishes somewhere else in Italy, but if you are lucky enough to appear on this beautiful island, it's better to focus on the tasting of typical Sicilian dishes:
Pasta alla norma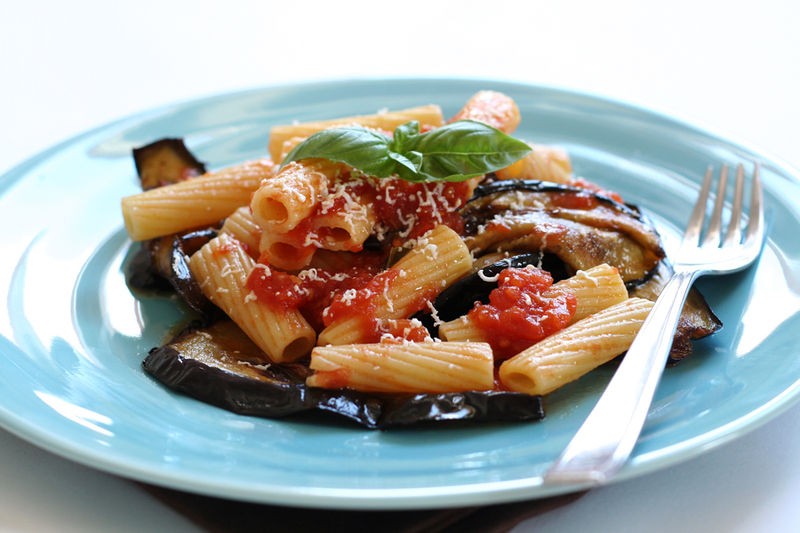 Pasta alla norma is pasta with tomato and eggplant sauce. This dish is considered to be an instant classic of the Sicilian cuisine. It's especially prevalent in Catania and the surrounding area. The locals say that the name of this dish was dreamed up by Nino Martolo – the Sicilian poet. At one point during the meal, he said 'That's beautiful, as Norma!', referring to the eponymous opera of his countryman Vincenzo Bellini. In Sicily, this dish is usually flavored with local cheese – ricotta salata.
Caponata della Siciliana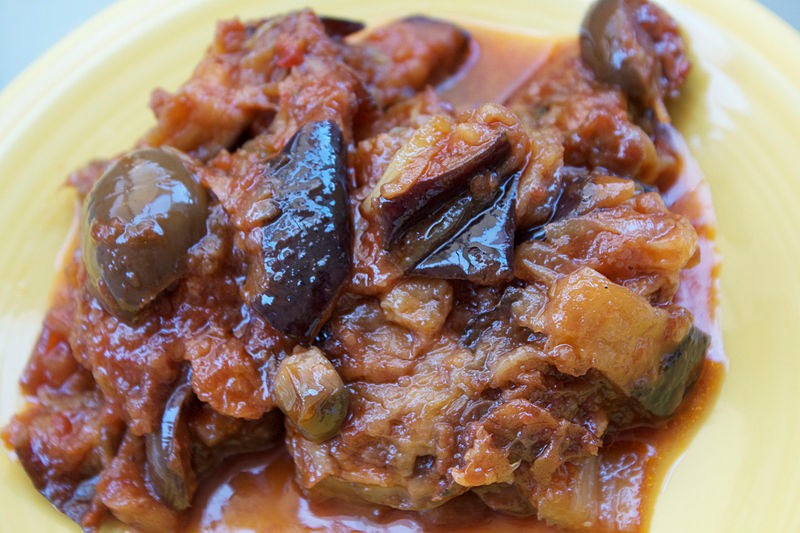 Caponata is a Sicilian cold appetizer. To cook this amazing dish, you need to fry the whole bunch of vegetables: eggplant, tomatoes, celery, olives and onions. In order to impart the sour-sweet taste to the dish, cooks usually use wine vinegar and sugar or honey. The prepared caponata is often sprinkled with chopped herbs, especially basil. Generally, there are about 40 varieties of caponata Siciliana: with capers, pinoli (Italian pine nuts), almonds, cucumbers, potatoes and bell peppers.
Arancini Siciliani
The name of this dish is translated from Italian as 'oranges'. However, despite this fact, arancini Siciliani has absolutely no relation to fruits.
Arancini is round rice balls with a filling of peas, cheese and minced meat with tomato sauce and wine, breaded and fried in a deep fat. Golden color of the rice balls is obtained by adding saffron to the rice, and the filling of melted cheese and meat soaked in wine and tomato sauce makes 'arancini' extraordinarily juicy. In Italy, people eat arancini as a snack, so it can be a good alternative to fast food.
Sarde a beccafico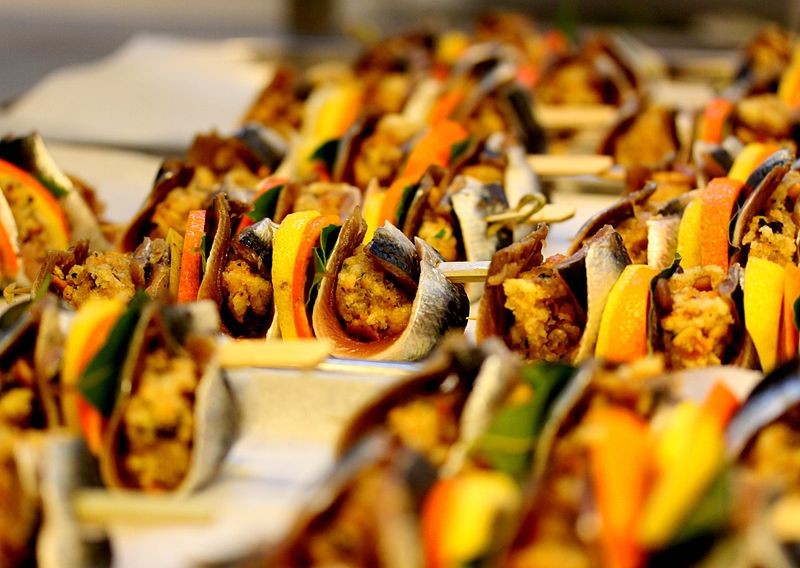 What is 'beccafico'? Originally, 'sarde a beccafico' was made of 'beccafichi' birds, but later it was changed to sardines which were much cheaper and more affordable.
Although Sarde a beccafico was first introduced in Trapani, now you can find it in any Sicilian menu. Fried sardines are twisted into rolls and filled with a stuffing of breadcrumbs, garlic, parsley, raisins, pinoli nuts and olive oil and drizzled with lemon or orange juice. Buon appetito!
Cannoli Siciliano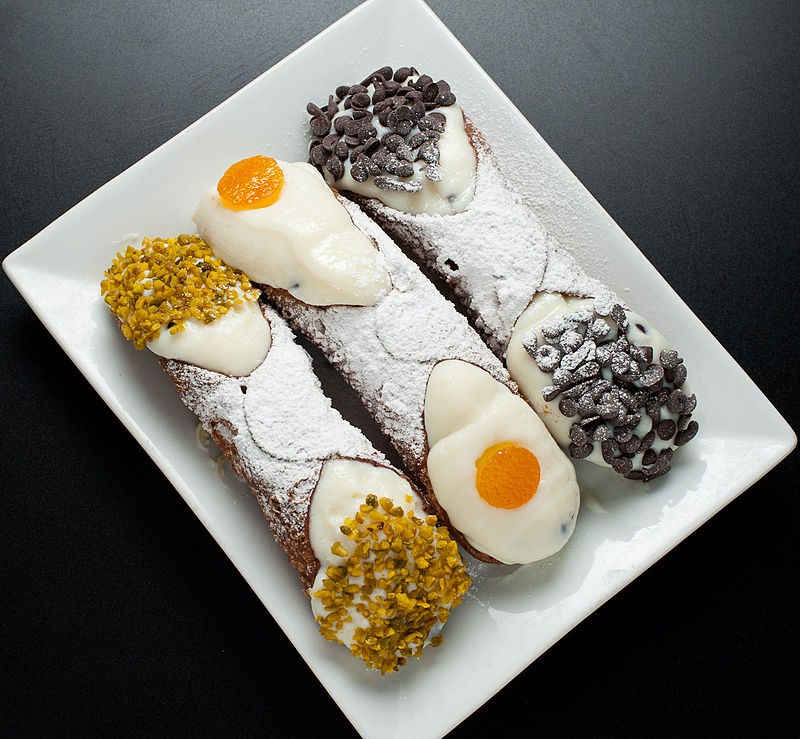 Italian desserts are very popular all over the world, and Sicilian cannoli is one of them. Translated from Italian, 'cannoli' means small creamy tubes. Sicilian cannoli consists of crispy fried dough filled with ricotta with chocolate chips, candied fruits and decorated with sugared cherries, candied fruits or finely-chopped pistachios.
The length and width of cannoli varies depending on the culinary traditions of a particular region – from the size of a small finger to the size of a fist, baked in Piana degli Albanesi near Palermo.
Granita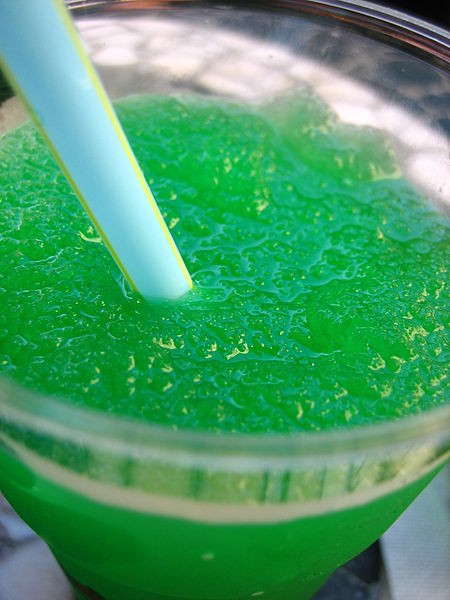 This amazing Sicilian dessert can be considered to be the predecessor of ice cream. Granita is cooked from the fruit juice, sugar and water. The tradition of frozen desserts came to Sicily from the east during the period of Arab rule. In ancient times, Sicilians used snow from the top of Mount Etna for this dish. With the advent of refrigerators technology has changed.
Granita is a great way to cool down and have a bite in the summer heat, when you are not able to eat a full meal. On Sicily, it's eaten with a bun – brioche. It's recommended to taste lemon, almond, pistachio, coffee, as well as mulberry granita.
Cassata Siciliana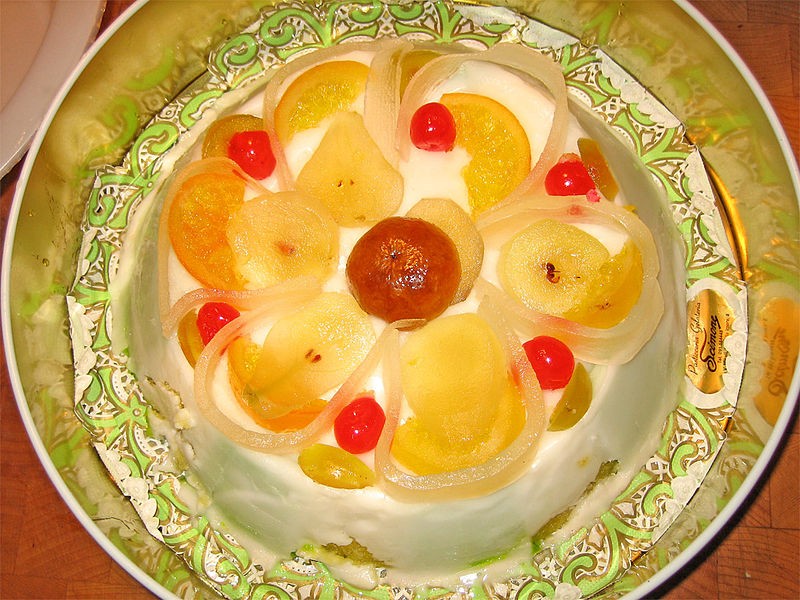 Cassata is a Sicilian cake with candied fruits. This dish is probably the most famous Sicilian dessert. It was invented in the west of the island, and nowadays is cooked all over Sicily. Cassata is a sponge cake soaked in syrup with Marsala, stuffed with ricotta and marzipan. This is followed by a layer of ricotta cream with chocolate chips. The second layer of sponge cake is covered with icing-sugar, which makes cassata pure white. The top of the cake is decorated with candied fruits.
As you can see, Sicilian cuisine is unique and incredible. It offers a real surge of flavors, and you can try it by visiting any of the local restaurants. Want to find your perfect culinary establishment hassle-free? Well, then rent a car at Catania Airport, and start your search immediately!